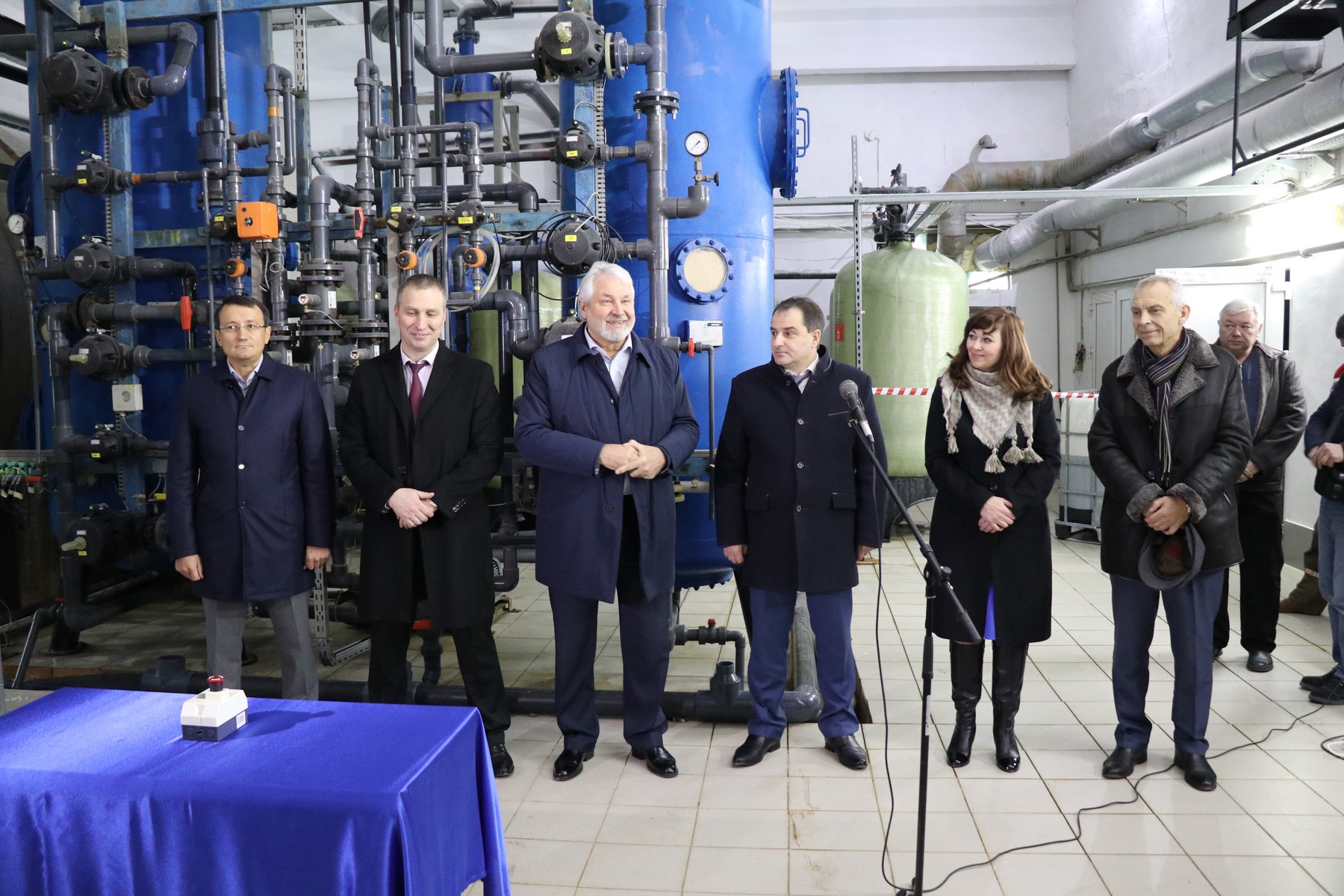 On November 20, the water cleaning and iron elimination station was launched at the water supply facility in Ateptsevo. It made possible for the residents of the rural settlement to have clean water!
Elinar company undertook all the costs on the station installation and its setting into operation taking into account social significance of the Moscow region Governor's programme "Clean water" aimed to supply quality drinking water. Total investments volume related to this project implementation amounts 14 650 000 rubles.
The managers of Elinar group of companies, representatives of the Naro-Fominsk town visited the station launch ceremony as well as representatives of Chamber of Commerce and Industry of the Naro-Fominsk urban district, members of Public chamber of the district, residents of the settlement.
The hi-tech station is capable to clean 4500 m ³ / day that completely provides the current and perspective needs of inhabitants for clean drinking water. Water is cleaned by means of its saturation by oxygen without application of chemicals.
Besides commissioning of the water cleaning station Elinar company executed cleaning of all water supply pipelines of the system. Now the analysis of tap water has shown that the content of iron in it is reduced by 40 times, and the average amount of other pollutants is reduced more than four times in comparison with maximum permissible norm according to state standards.
High quality water is a guarantee of health and longevity, physical strength and energy.